Reunion and Music for Your Soul
By now, you've likely heard the widely expected yet still disappointing news that Cornell has canceled Reunion this year due to the ongoing COVID-19 pandemic.
Your brothers share your disappointment. Reunion at Alpha Delta Phi at Cornell University means sharing time at 777 Stewart Avenue with those who shared a unique and transformative time of our lives. And it means experiencing the hospitality of Tony Johnson '80, who, for nearly 40 years, has hosted the Judge Rice '30 and Fred Johnson '43 Memorial New York State Wine & Cheese Party in the Solarium. It also means the opportunity to hear the dulcet tones of The Sherwoods, who magically appear each year to serenade us in the Solarium. Since we will miss their performance this summer, Bruce Hewitt '61, an Alpha Delt and a Sherwood, sent me the following note: "As you might anticipate, we are all disappointed that reunion has been canceled, but rest assured we are of sufficient mind to stay the course, and there are enough of us to regroup and be with you all in June of 2021. In the meantime, I refer you to a short film made in September 2001 at Lake Winnipesaukee in New Hampshire, where we had gathered to spend a week together, rehearsing and just plain having fun. Please go to: youtu.be/gf2kNeve660." Thank you, Bruce!
---
Poetry in a Pandemic
For those curious about what is going on at the chapter house: all is well in Ithaca. The house is closed, the kitchen is cleaned and inventoried, the garbage cans are empty, and the property is inspected daily. The next newsletter will feature a section called "Poetry in a Pandemic." The house corporation is inviting submissions of poems about your experience at Cornell, in Alpha Delt, a tribute to a brother, or a house friendship. If you like to draw, send in a drawing of something related to house life from your era in the Phi. The deadline for submissions is April 24. Please send any poems as a .doc or other editable/copyable file to me at hbschaffer@aol.com.
I deeply encourage you to think about sharing a bit of your creativity and literary prowess if you have the time and inclination. Limericks that are mild are also welcome, as are Haiku. Thanks for contemplating participating in this project that will create some art from tragedy.
---
Sesquicentennial Celebration
Check out the 150th celebration page for more photos and videos.
The Past to the Present
Our historical archives now feature more than 200 photos of Cornell Alpha Delts and date back more than a century. Browse through them to see the men who have made our chapter great for more than 100 years.
---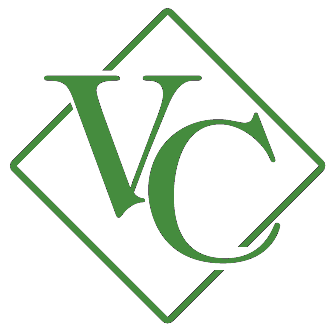 History of Victory Club
Check out the new page dedicated to the history of Victory Club, featuring an article by Jack Jolis '67, "A Chromatic History of Victory Club."
FEATURED ITEMS